Personalized fashion - order online

Get some personalized fashion items like T-Shirts, hoodies, tank tops, baby clothes and more. Customize them with your own text, your own picture, or choose from a range of designs that have been uploaded by small designers and then add your text.
There is a whole range available on this online sales platform, you just need to take some time to browse through.
One funky idea is for example this hoodie for a hen's night or just as a present for the next engagement party: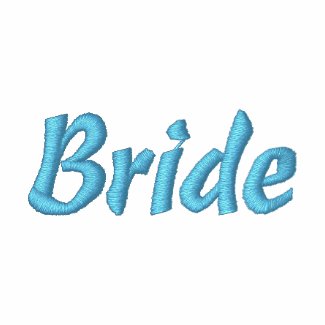 Soon to be... Mrs. "Last Name" Hoodie
Check out more personalized fashion at
Zazzle
All clothes are available in different colours, sizes, men and ladies, and there is also a whole range for kids and babies. These make a great gift for a newborn, or also for your own kid. Make him stand out from the crowd and create your own romper suits!

Cool baby shirt
Create your t-shirt online
at zazzle.com
Again, there are many funny and beautiful designs readily available when you look through the website, and you can customize almost all of them by changing text, writing your own, adding your own images, and much more!
Have fun walking around in your own clothes which will say what you want!
Check out www.zazzle.com for full details or
Return to the fashion page for more ideas and tips.

Back to top of page